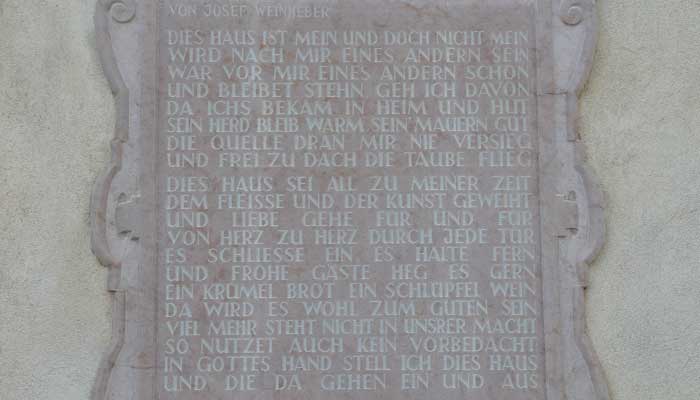 Education
A human being can only realize his full potential through education.
Georg Wilhelm Friedrich Hegel (1770–1831)
At Kremsegg Castle education in its widest sense has a high priority. Lifelong learning and further education as basic human necessities are of great significance here. In co-operation with various regional, national and international experts, colleges and universities we offer cultural activities in the form of concerts, seminars, workshops, conferences etc. on a variety of artistic, academic and pedagogical topics.
We set great store by openess towards other disciplines. Interdisciplinary co-operation brings new perspectives and valuable experiences. New paths are only possible through the exchange of knowledge.
The things we offer are of interest both to professionals and to amateur enthusisasts; whether young or old, all are welcome to Kremsegg Castle.
A stroll through the Musical Instrument Museum not only gives the visitor a wealth of information about musical instruments, but also presents detailed portraits of individual musical personalities. In addition you will gather insights into earlier ways of life and old forms of artistic handwork, and learn about the furious speed of further development of materials in the course of industrialisation.
Please make use of what we have to offer – you can look forward to a really hospitable atmosphere at Kremsegg Castle.
Our calendar will give you information about current events.