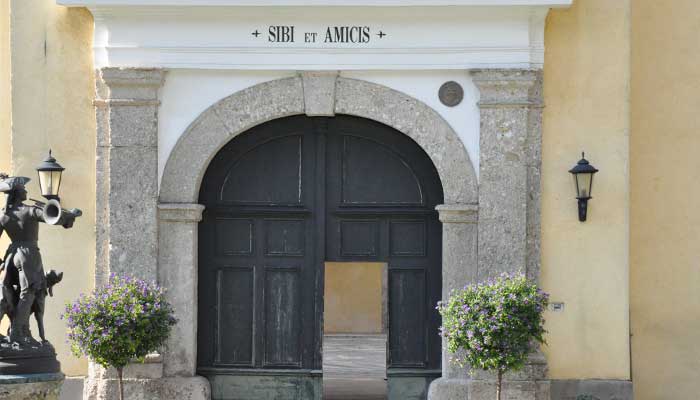 Celebrations
As the inscription "Sibi et amicis" ("for myself and friends") above the entrance of the castle emphasises, guests were always welcome to Castle Kremsegg. Having family, friends and kindred spirits around them was a primary concern of all castle owners. Enjoying the company of others was one of the reasons why such delightful places were created.
Hospitality still has a high priority at Castle Kremsegg. As it has always been a place for private celebrations, the facilities at the property offer many opportunities for events. Weddings take place here of course, as well as smaller scale festivities like birthdays, graduation celebrations, anniversaries or corporate celebrations. Successful evenings are guaranteed by the special atmosphere inside the historic castle walls. Large parties can be held in the vaulted rooms, while smaller groups prefer the castle halls. The experience of a mild summer evening in the arcade court is unforgettable.
Details about the venues can be found on Portal for Event Organisers.
If you are interested in holding a celebration in a family-friendly atmosphere, please contact us.
Our staff will be glad to help you with the planning – your interest in our house will give us great pleasure!
For information please contact Margit Huemer, Tel. +43 7583 5247 0 info@schloss-kremsegg.at